Flashcard Wizard Screenshots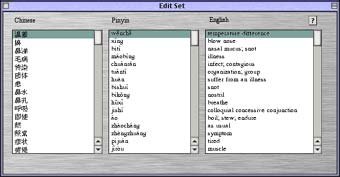 The "Edit Set" window gives you an overview of entries in a set, as well as access to a number of other features.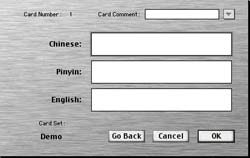 Entries may be edited individually in this card-like window.

A useful toolbar provides easy access to the major commands as well as information on the currently open set.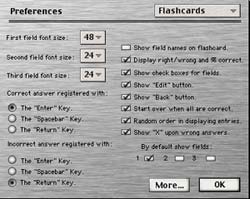 8 screens of preferences can be used to customize Flashcard Wizard to your own tastes. Everything from shortcuts to every aspect of the interface may be controlled through the preferences. Alternatively, leave all of these preferences in their default factory settings for a recommended study environment.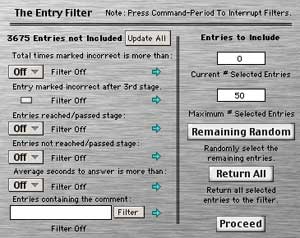 Should the number of entries one should review in interval study become too large, you may use any combination of these 6 filters to reduce the number of entries for study.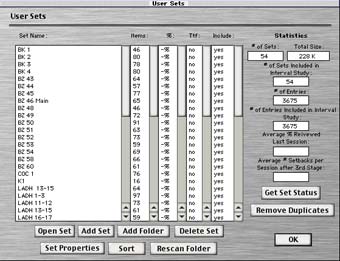 Every user of the program may register themselves and group sets together as "user sets". The settings of these sets may be changed to suit the user, duplicates from various sets may be removed, and various statistics can be viewed.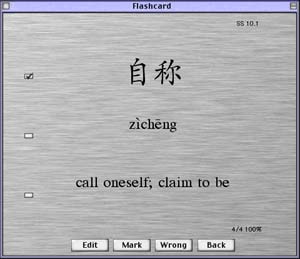 The flashcards themselves may contain as many or as few features as the user indicates in the preferences. Statistics can be viewed during study, or all statistics and buttons can be removed to minimize distraction. Proceed through flashcard study using the mouse or keyboard shortcuts.
Note: The metallic background seen in these screen shots may be removed in the "interface" preferences of Flashcard Wizard. Skins may be released in an a later version of the application.