Fool's Lexicon Screenshots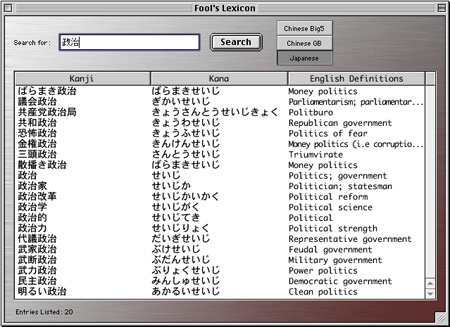 You may search in either English or Japanese with the EDICT dictionary and Chinese or English with CEDICT dictionaries.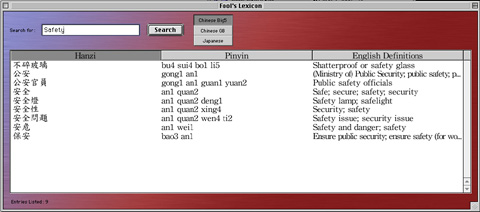 The Chinese CEDICT dictionary currently has most entries in the version using traditional characters.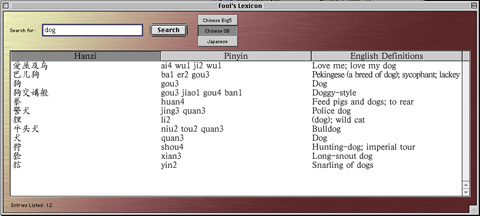 The last and smallest of the dictionaries, CEDICT GB dictionary (simplified characters).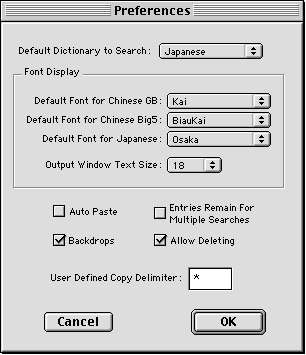 In the preferences you may designate a default dictionary, fonts and sizes for each of the dictionary outputs as well as activate a number of other features.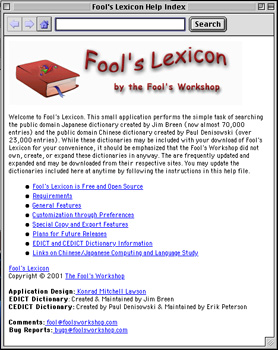 As with all Fool's Workshop products, help is always at hand via built in help files.
Note: The metallic background seen in these screen shots may be removed in the preferences of Fool's Lexicon for better performance.